Apps to Save Snapchat Images, Videos & Stories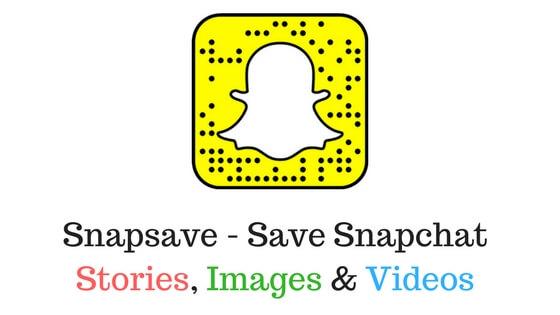 Snapchat is one of the revolutionary Apps which has been tremoundously growing in past few years.
There are few problems in Snapchat App & here is the solution to How to save Snapchat images, videos & stories.
5 Apps to Save Snapchat Images, videos & Stories
1 - Snapsave
Snapsave is one of the best & easy App to save the snaps. The Android App version isn't available in Google Play store but you can download Snapsave Apk to download Snapsave App
2- SavemySnaps
SaveMySnaps is an Android app that lets you view your snaps as well as optionally download them. Just remember not to view the snaps on the Snapchat app before downloading them.
3 -Snapcrack
The SnapCrack app boasts of some great functionality. Apart from saving photos, videos and stories you can also send snaps from your photo album. There is also a paid version of the app available for the purchase. SnapCrack app will help you to easy usage to Snapchat videos and photos.
4. SnapBox

SnapBox is a best iOS app to download Snapchat photos and videos. SnapBox app will help you to save all your Snapchat photos and videos are saved permanently forever. Whenever you receive a snap, open SnapBox and log in with your Snapchat user id and password and all your snaps are saved.
5. Snapchat Saver
It is the most popular Android app to save your received messages on Snapchat. Snapchat Saver will let you save both photo and video snaps. You can keep photo stories and video stories as well. Please note that snaps should be saved prior to opening them on Snapchat.